---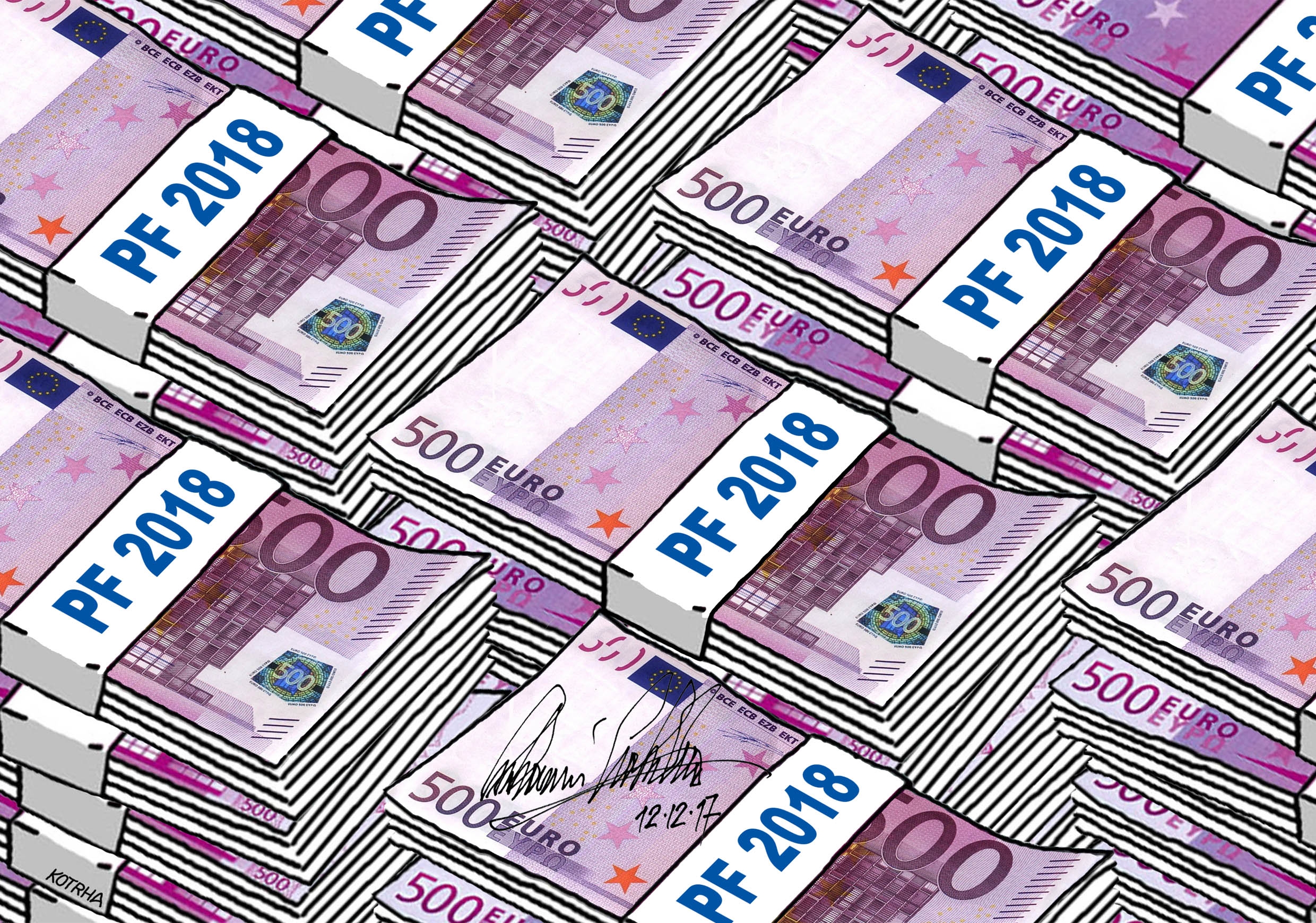 NEW YEAR'S AND CHRISTMAS GREETINGS
FROM CARTOONISTS AND FANS FROM MANY COUNTRIES

---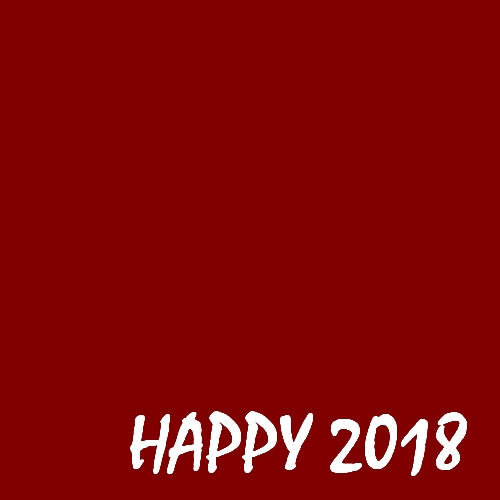 With infinity have always been problems. It is formless, has no beginning or end. We cannot grab it, and it excludes all our efforts to understand it. The eternal flow of time in infinite space has always been a source of existential anxiety for mankind.
But it would not be a man worthy of the proud designation "Homo sapiens", if he did not try to somehow "outwit" these space mysteries. Sure, he had to identify his current place in the infinite time-space piece, determine where he came from and where and when he wants to come. Therefore, in a sophisticated manner and in accordance with the movements of celestial bodies and life cycles of nature, he divided this infinite eternity to small pieces, calling them years, months, days, hours, seconds … And those have been absolutely final, graspable and handily manageable.
Graphical recordings of this dividing, which allowed mankind to gain time under its own control, became calendars that were independently created by all civilizations in history, regardless of cultural or religious differences. An important milestone has become the beginning of the upcoming lifecycle – the New Year. The arrival of the New Year has thus become an excellent motivation to think about the meaning of life and its further direction, bilance the past period and adopt the pre-date plans to the next year. Of course, it was also associated with the wishes of health, happiness an all the best in the coming year for their closest people, and it was also an expression of the will to maintain the best possible relationship with them. And there has remained only a step to the creation of the first new year's greeting …

*****
New Year's congratulations have an unusually long history, and finding their roots would be hard to solve even for Sherlock Holmes himself. So let's try at least to summarize a few well-known and documented facts:
Documents on the first such congratulations have even been found on papyruses from ancient Egypt. New-year wishes written on a red silk background have been preserved from a completely different cultural environment from ancient China.
In the life of medieval Europe, of course, Christian symbolism prevailed, which was also reflected on the Christmas and New Year's greetings. Based on preserved findings, a wide variety of forms, materials and designs can be found – the greetings were generally folk or artistic works made manually from various materials, e.g. from leather, wood, metal, clay, ceramics, silk and others.
In the 15th century the tradition of sending New Year's greeting cards firmly settled in the Czech lands. First of all, they were sent by the teachers to their superiors and the representatives from whom their livelihood depended, and these congratulations were in fact a form of plea for do nations for their further activity. In the course of time, the custom of sending New Year greetings began to appear also in other classes of society.
With the advent of the modern age is associated invention of the book-printing by Johannes Gutenberg in 1443 (in China as early as 868) – this was a major milestone in the spread of education and culture, which obviously allowed also quantitative and qualitative expansion of casual prints. One of the earliest known New Year's greetings in modern age was created by ingenious German artist Albrecht Dürer in 1499 and depicted the little Jesus holding the globe.
The first Latin New Year's greeting was supposedly printed in Prague in 1605. In the same year was also created a unique New Year's greeting in the form of silver coin with German inscription "ZUM NEUEN JAHR 1606", which was minted in The Prague Mint during the reign of Emperor Rudolph II. and its author was then the main mint-master Hanus Lasanz of Friedeneck.
From 1709 are known the greeting cards from Italy which were distributed by Nicolo Mellini to his friends, what inspired two printers from Milan to produce and sell similar wishes accompanied by pictures. The important artwork of this genre is considered the Boerner's engraving on copperplate from 1812.
To 1827 is dated achievement of Count Karel Chotek from Chotkov and Vojnin, who had ordered from the director of the Prague Drawing Academy, Josef Bergler printing of the congratulatory cards that he subsequently sent by mail to his numerous acquaintances, as he was not able to visit them personally because of his many official duties connected with the function of the "Supreme Burgrave of the Kingdom of Bohemia". Karel Chotek is considered one of the most important promoters of this modern form of New Year greeting cards.
The first congratulatory cards on the British Isles with the inscription "Compliments of the Season" were allegedly printed in 1841 by Charles Drummond in Edinburgh, Scotland. The hits of the English Christmas in 1843 became printed and hand-colored Christmas postcards ordered by London businessman Henry Cole from the renowned painter John Callcot Hersley. From England, also come the Christmas and New Year's cards printed by Raphael Tuck in 1866.
At the turn of the 19th and 20th centuries, the posting of New Year's greetings became an extended social custom, mainly in so called "higher classess of society" independently in a number of countries. The ever-expanding secularization of society as well as the increasing concentration of the population in the urban industrial environment were likely to contribute to this. As regards the New Year's greetings, they were originally specific artworks that the artists used to send to their friends and patrons. Later on, the more affluent people began to order the creation of congratulatory greetings at the artists. Poorer people who could not afford to order custom fabrication of these greetings, they often used to create them themselves, enriching them with the specific folk poetics.
The inscription "Pour féliciter" begins to appear on the New Year's greetings at the turn of the 19th and 20th centuries in the Czech lands. The first New Year's greeting with this text dating back to 1892 is stored in the collections of the Prague City Museum and was sent by a small factory for the production of measuring instruments of Josef and Jan Fric. Some sources mark as the initiator of using the French expression "Pour feliciter" on the New Year's greetings the Czech graphic artist and painter Viktor Stretti.
At that time, the French language served as a diplomatic language, and was also the language of so-called "higher levels of society". The French term "Pour féliciter" (pronunciation of pur felisite) generally in the form of initials P.F. was used in the diplomatic language and formal communication (business cards, compliments, etc.) for congratulation on many important occasions (birthdays, namedays, marriages, births of babies, important anniversaries, jubilees, state or other celebrations, etc.). From this period we can give an example of practical use: the abbreviation P.F. in the meaning of "To congratulate" or "With the intention of congratulating", according to today already forgotten customs, was written in the upper left corner of a visit card which you gave to a servant if you did not find at home someone to whom you wanted to congratulate on some occasion or jubilee. A special variation was the abbreviation of P. F. N. A. (Pour Feliciter Nouvel An), which was used exclusively to congratulate for the New Year. For interest we can add that on different situations other abbreviations were used such as: P.P. (pour présenter = for introduction), P.R. (pour remercier = for thanks), P.R.V. (pour rendre visite = instead of a visit that did not occur for the absence of a visited person), P.P.C. (pour prendre congé = for leave-taking), P.C. (pour condoléance = for condolence), etc., which were also written in the upper left corner of the visit card.

In the Czech Republic, and vicariously also in Slovakia the abbreviation P.F. (possibly in the form of P.f., p.f., PF, or pf) in connection with the year (eg: P.F. 2018) is used for congratulations to the New Year to this day. (At the ongoing exhibition of Russian New Year's greetings in St. Peterburg we can see that the abbreviation P. F. in the meantime, thanks to friendly relations between the Czech, Slovak and Russian cartoonists has become known also in Russia). In other countries, this term is not used in such a context at all – in the French-speaking countries, its equivalent is "Bonne année", in the English-speaking environment "Happy New Year" or "Happy + Year", German "Glückliches neues Jahr", Hungarian "Boldog Új Évet", Spanish "Feliz año nuevo", Italian "Buon anno", etc. Therefore, despite the fact that the abbreviation P.F. has its origins in the French language, paradoxically, its use in our countries is the greatest surprise especially for the French people.
Leading creators and promoters of the New Year's greetings in the past were and still remain visual artists who contributed to the fact that these initially only practical greeting cards have become a real masterpiece of high artistic level often created by original graphic techniques. No wonder that they have become a popular article for collectors. Specific type of New Year's greetings are created by cartoonists and bring in addition of the artistic value also the added value of humor in order to amuse the recipients.
Modern age of computers and the Internet has brought more specificity – New Year's greetings, as well as other communications entered into electronic form and are already circulated generally only electronically as attachments of emails. "Physical", i.e. paper form of the New Year's greeting is already slowly becoming a rarity and it seems that in the future it will remain as the domain of connoisseurs and traditionalists only.
*****

We are delighted that the tradition of creating and sending the New Year's greetings to our loved ones and friends has been preserved until today, and we firmly believe that it will continue also in the future.
Cartoon Gallery feels greatly honored that for all worshipers and admirers of this ancient art, we can today present a wonderful collection of modern Christmas and New Year's greetings created and sent to us by artists from many countries of Europe and the World. Many greetings and wishes we received from you were in written form as well, we appreciate them very much, although for obvious reasons they are not included in this collection.

To all authors and supporters who honored Cartoon Gallery with their greetings and wishes for Christmas and the New Year we express our sincere thanks.
Pleasant and successful 2018, dear friends!
*****
---