---
AGIM SULAJ – EXHIBITION IN OXFORD
Renowned Italian artist with Albanian roots who has gained worldwide recognition especially with his hyper-realistic artworks, the winner of countless prestigious awards, will soon exhibit his paintings and cartoons in The North Hall in Oxford. If you will move in those lands, surely do not miss this extraordinary exhibition. If you will not have your travel in that direction, see profile page of Agim Sulaj in the Cartoon Gallery – click here.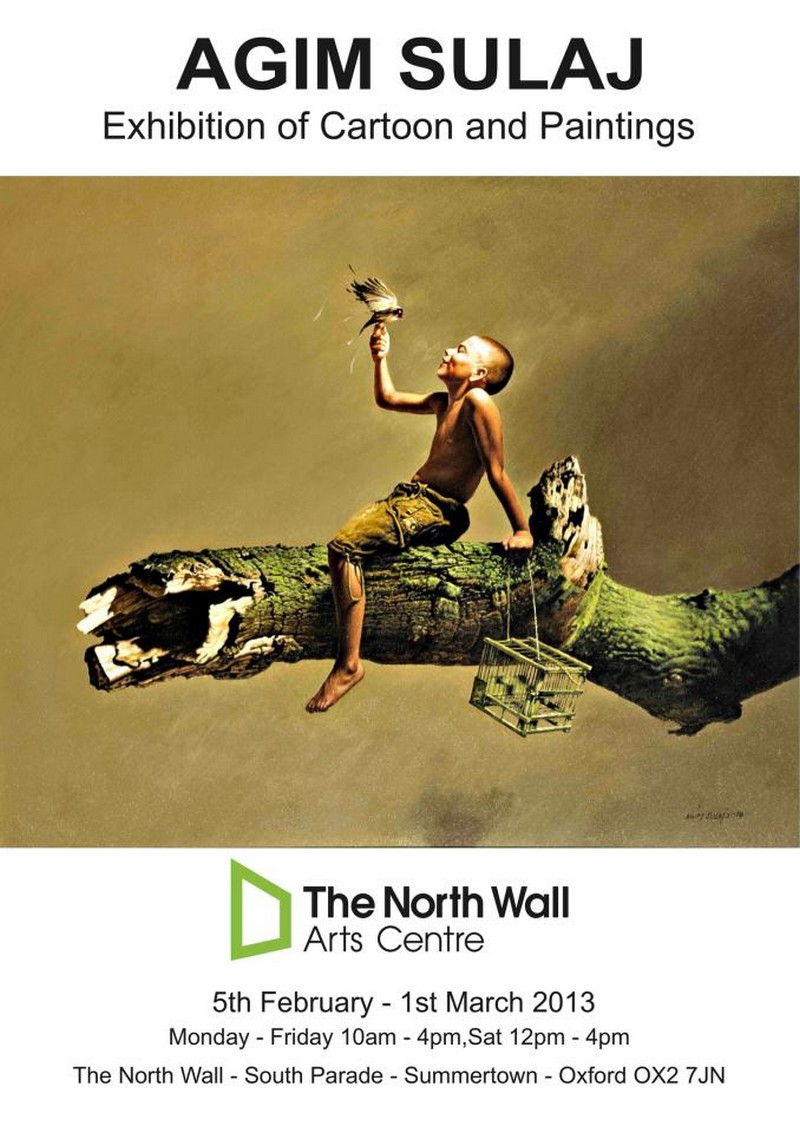 AGIM SULAJ
Agim Sulaj is a well-known Albanian painter living in Italy. His love of painting and art in general developed from an early age, inspired by the paths and narrow streets of the historic coastal city of Vlora, where he spent his childhood.
In 1985, after completing his studies at the Academy of Arts in Tirana, Agim began collaborating with Hosteni, a satirical political magazine, which exposed the young artist to the world of humour and satire, which became an important element in the formation of his work. Around the same time, he developed a hyper-realistic style that is more dominant in his later work.
In his landscapes, the painter expresses his nostalgia for the beauty of nature as captured during his childhood, whilst his cartoons depict major social and political problems of the 21st century, such as world poverty, environmental pollution and immigration.
Agim Sulaj's work has won prestigious awards around the globe and has been exhibited alongside well known artists, such as De Chirico, Balthus, Nerdrum, Sandorfi, and David Hockney. He currently lives in Rimini, Italy, with his wife and two children, and works as an artist, illustrator and cartoonist.
* Source: www.thenorthwall.org