BRAIN SNEEZING, SLOVAKIA
Dear authors,
PRERAG, association
announces the international cartoon competition
Brain Sneezing – from kalokagathia to hypochondria and back
The topic 2020: Free People
Deadline: 15th January 2021
Registration: www.cartooneast.com
The results will be announced on the 5th April 2021 and the winners will be awarded the following prizes:
1st prize 500.00 EUR
2nd prize 300.00 EUR
3rd prize 200.00 EUR
The competition Jury reserves the right to grant other special prizes or not to grant some of the prizes.
I am looking forward to your participation.
Peter Razus
*****
* Source: Peter Razus (SK)
---
WORLD PRESS CARTOON, PORTUGAL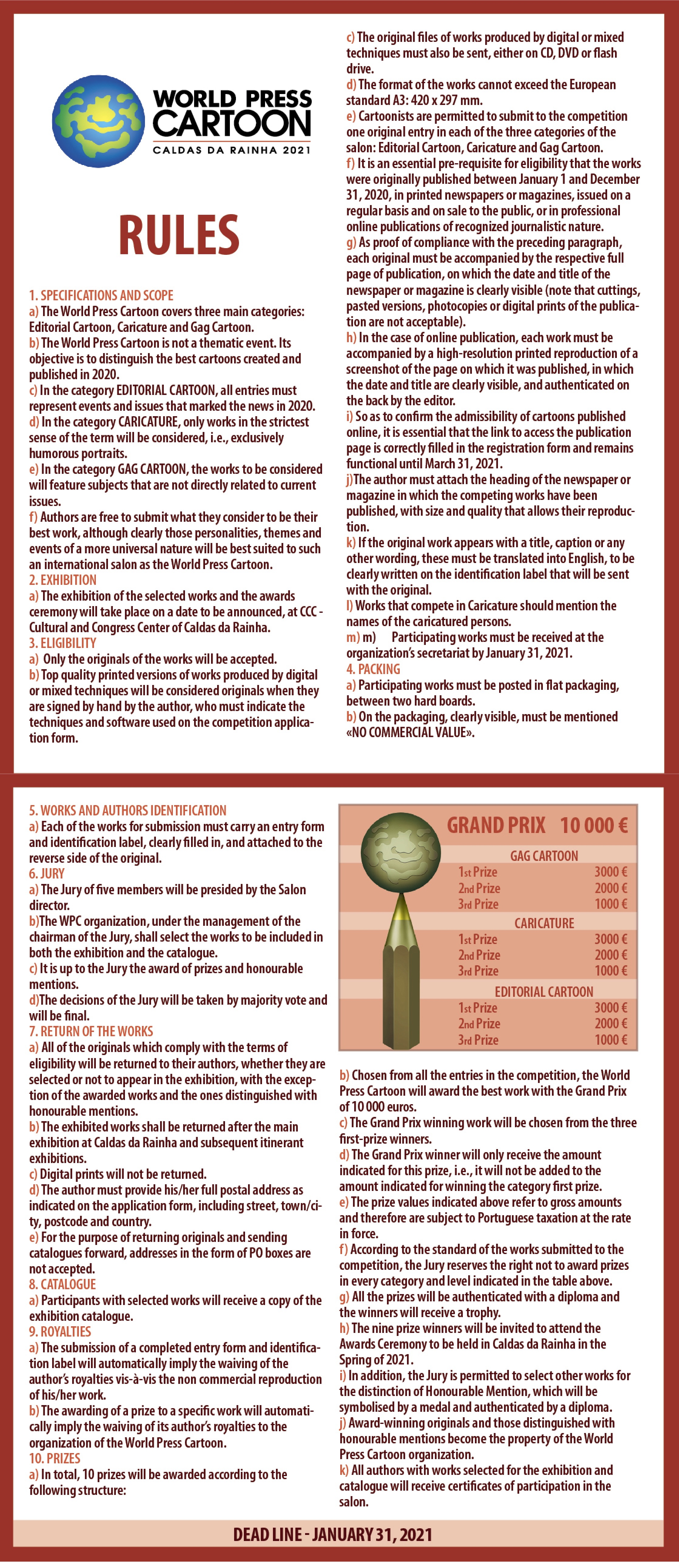 * Application form of the World Press Cartoon in PDF format download HERE
*****
* Source: Secretariado World Press Cartoon (PT)
---
GOLDEN KEG, SLOVAKIA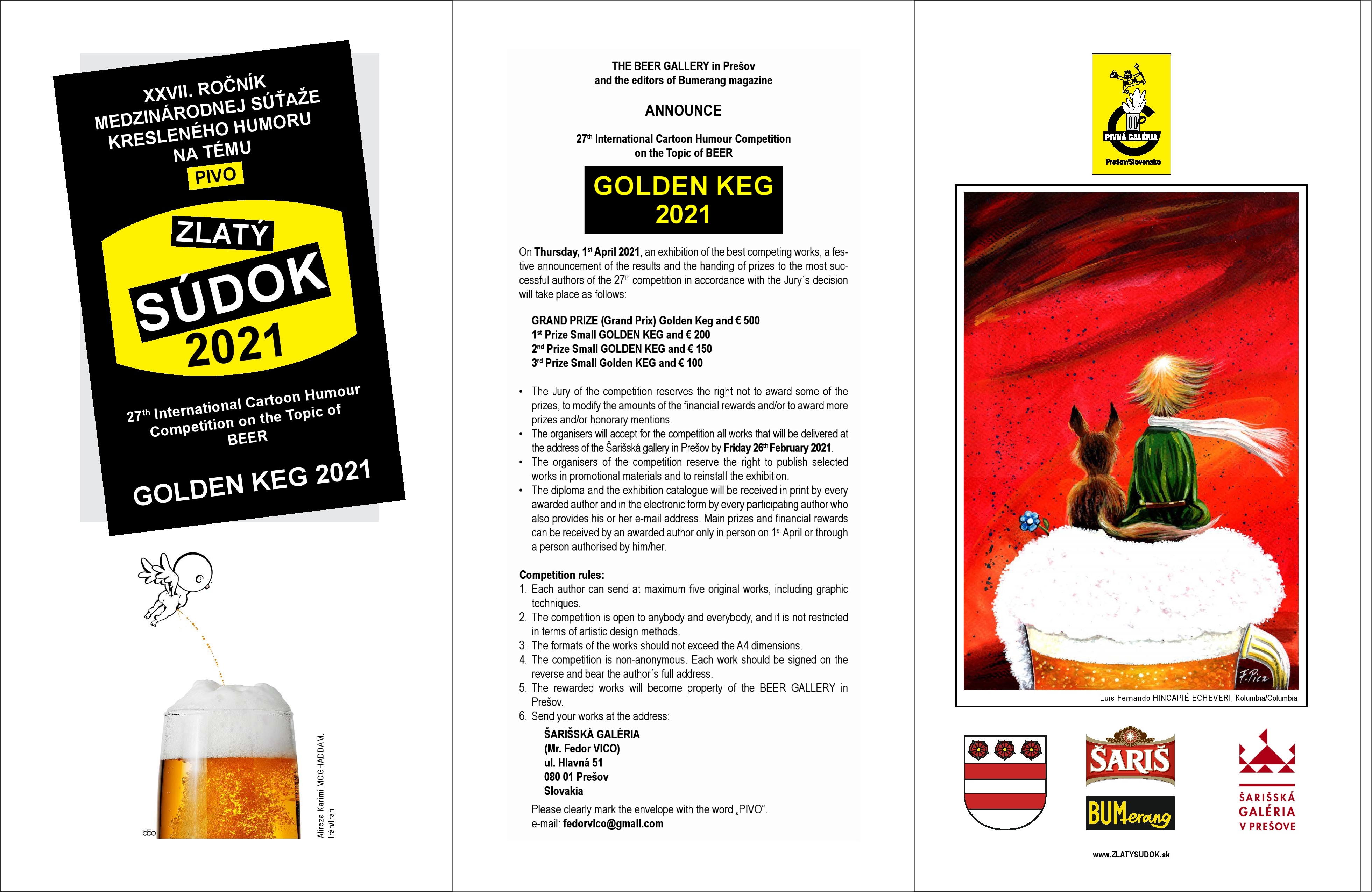 *****
Download the GOLDEN KEG competition rules in PDF format – click HERE
*****
* Source: Fedor VICO (SK)
---
SHREWSBURY, UNITED KINGDOM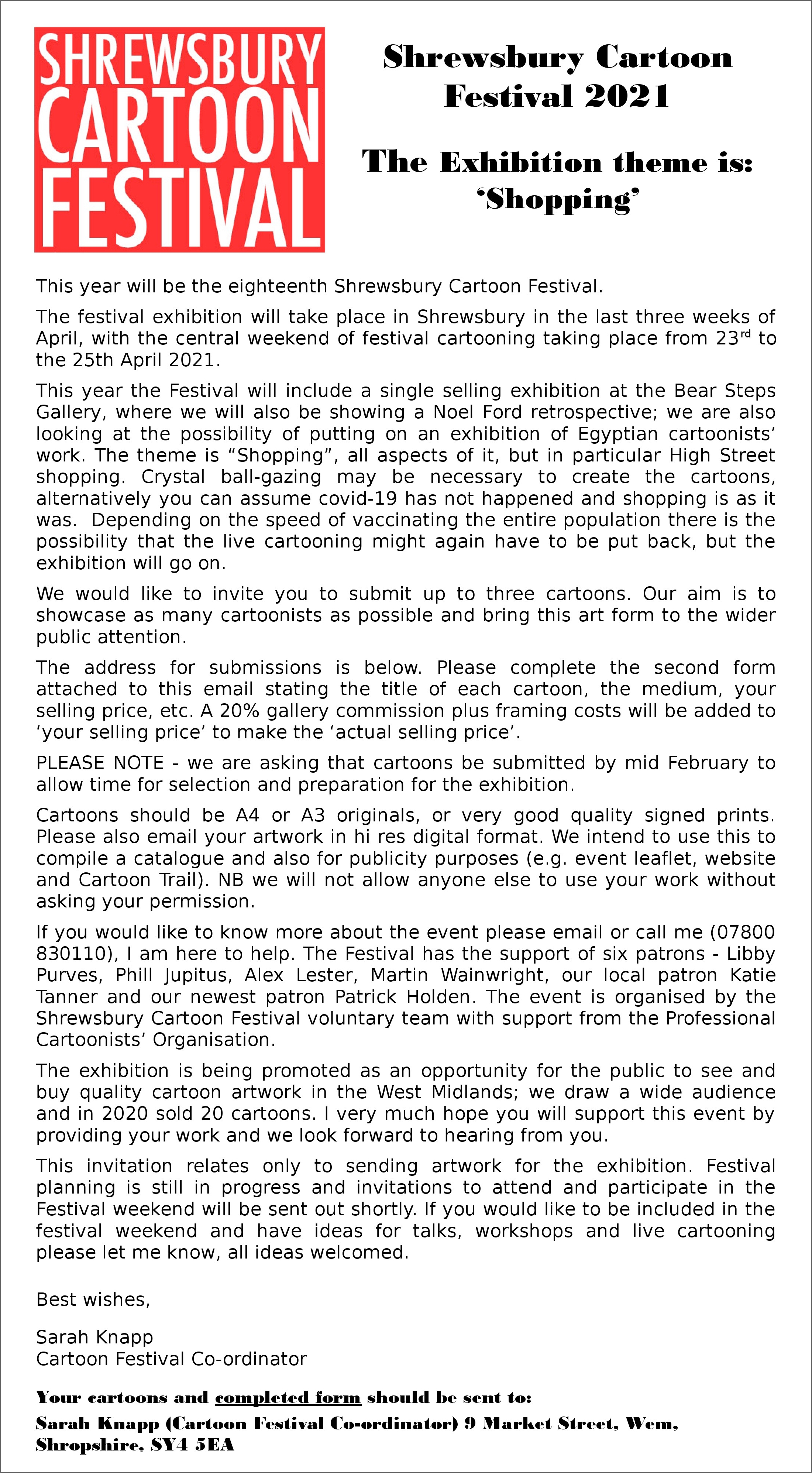 Application form of the Shrewsbury Cartoon Festival in PDF format download HERE
*****
* Source: Sarah Knapp (UK)
---
We wish you a lot of success !



Home