(1936 – 2029)*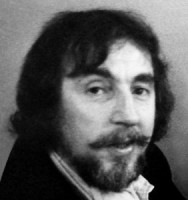 Painter, graphic artist, illustrator, cartoonist and aphorist living in Brno, Czech Republic. The crucial part of his creation of cartoons however published in Slovakia in the sixties and the first half of seventies in magazines Rohac and Kulturny zivot. His original approach fundamentally affected the level of Slovak cartooning. Reproductions are from the book "Zabransky in Slovakia (1966 – 1971)". The photo captures the artist at that time.
* In this way he dates for several decades his originals
(For fullscreen presentation in "Slideshow" mode click under the picture to such button

)
previous author


the following author
.

Home