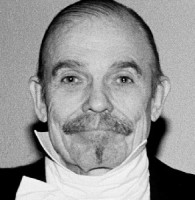 Per Marquard Otzen was born in 1944 in Copenhagen, Denmark. Editorial Cartoonist 1967-2005 at the newspaper 'Information', an intellectual left-wing daily founded in 1940 as an illegal news agency for the resistance movement against the German occupation during WW2. From 1980 to 1995 also associated with the OP-ED pages at the New York Times, Die Zeit and DR – the Danish television. From 2005 editorial cartoonist at the leading Danish broadsheet 'Politiken', in 2012 and 2014 declared 'The World's Best Designed Newspaper' by the Society for News Design (SND). Per Marquard Otzen has with The Federation of Danish Newspaper Cartoonists participated in exhibitions all over the world from Beijing to Washington. Numerous one-man exhibitions in Denmark with a few abroad, e.g. 'Soltura de la Linea', Havanna, Cuba and 'Headlines' at the New York Foreign Press Center, N.Y. Per Marquard Otzen is represented at The Royal Museum of Fine Art, Copenhagen; Sammlung Cartoons und Karikaturen, Basel; Museo de San Antonio, Cuba; Muzeum Karykatury, Warsaw and The Museum for Danish Newspaper Cartoons at The Royal Library, Copenhagen. He was awarded the 'Eckersberg Medal' by the Royal Danish Academy of Fine Art in 2007 and in 2014 received 'Statens Kunstfonds Livsvarige Hædersydelse' – the Lifetime Honorary grant from Denmark's Arts Foundation. Per Marquard Otzen is the sole honorary member of The Federation of Danish Newspaper Cartoonists. He is living and working in Stege, Denmark. 
(For fullscreen presentation in "Slideshow" mode click under the picture to such button

)
previous author


the following author
.

Home