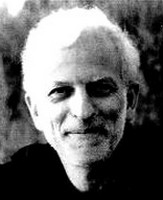 Jan Tomaschoff was born on 30th March 1951 in Prague, where his parents after World War II. had moved from Slovakia. When he was only twelwe years old he published his first cartoons in Czech literary newspaper "Literarni noviny". In 1966 with his parents emigrated to the Federal Republic of Germany. He entered the Art Academy in Düsseldorf, but later he studied medicine. He is currently working as a successful psychiatrist and neurologist. From his youth he published in German, Swiss, Czech and Slovak periodicals (for all let us mention at least Pardon, Eulenspiegel, Nebelspalter,…). His artworks were awarded many prestigious awards in many countries. He lives and works in Düsseldorf, Germany.
(For fullscreen presentation in "Slideshow" mode click under the picture to such button

)
.
previous author


the following author
.

Home