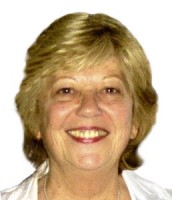 Marlene Pohle was born on 24th September 1939 in Lomas de Zamora near Buenos Aires, Argentina. She attended several art schools and was taught art techniques by various painters in studios at Cordoba and Mar del Plata. She started her career as a painter – for a long time she devoted herself to watercolour painting and nude drawing but later she turned to cartooning and illustration. In 80's she published her first drawing in a humour magazine "Hortensia" and since that time her artworks appeared in numerous newspapers and magazines all over the world. In 1992 Marlene Pohle travelled to Germany in order to illustrate a school-book and since then she resides in Stuttgart. She is working as a freelance artist and is concentrating mainly to cartooning and illustrations for books for foreign languages and Multimedia. She enjoys very much to create caricatures live at events, fairs, festivals and special ocassions. Her artworks were exhibited at numerous individual and collective exhibitions worldwide. Mrs. Pohle participated at many international cartoon competitions and was awarded prestigious prizes and mentions (among numerous awards, let us mention at least the 1st prize in the Salon d´Humour à Vianden, Luxembourg that she won recently). She is often invited to be the president or member of juries of renowned cartoon contests. She is also giving seminars about humour and graphic art for foreign language teachers, lady cartoonists, etc. In 1997 she has founded German chapter of FECO (Federation of Cartoonists Organizations) and was its first President. In 2005 Marlene Pohle became the President General of the whole FECO. At the present time she works in the function of Vice-President General of FECO. She is living and working in Stuttgart, Germany.
For fullscreen presentation in "Slideshow" mode click under the picture to such button

)
previous author


the following author
.

Home