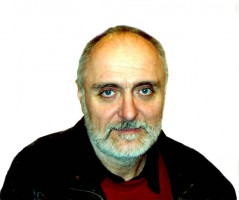 Marian Bachraty was born on 16th July 1952 in Levice. He graduated at the Faculty of Civil Engineering, Slovak Technical University in Bratislava. For many years he worked as a designer, currently operates in the field of advertising. He is devoted to cartoos, illustration, poster making, designing labels, invitations, announcements and advertising work. For his creative work he has won numerous prizes and honorable mentions. He is the founder and longtime chairman of the Club of Bratislava cartoonists. He lives and works in Bratislava, Slovak Republic.
(For fullscreen presentation in "Slideshow" mode click under the picture to such button

)
previous author


the following author
.