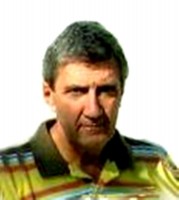 Vojtech Krumpolec was born on 5th January 1947 in Topolcany. He studied at the Faculty of Civil Engineering of the Slovak Technical University in Bratislava. For a long time he worked as a designer in the State Institut for Projection and Normalization, currently he is working as a designer in a private firm. In his artistic creation he is concentrated in cartooning and work with wood. He publishes since 1973 and his artworks have been exhibited at many exhibitions at home and abroad. For his creative work he obtained several awards. He lives and works in Bratislava, Slovak Republic.
(For fullscreen presentation in "Slideshow" mode click under the picture to such button

)
previous author


the following author
.