---
……In the recent years, there were issued some very notable publications about cartoons. We will present some of them to you :
---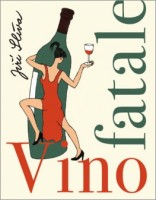 Jiri SLIVA :
Vino fatale

The picture book Vino fatale contains almost two hundred black and white and color drawings, lithographs, etchings and paintings with wine themes, such as wine, wine bars, vineyards, winemakers, toast, bottles, corkscrews, vignettes, grape and barrel shapes, variety names. Old wine advertisements will surely entertain you with their fine, intelligent and often absurd humor. Hardcover with dust jacket, size 17,0×22,0 cm, 144 pages, full color, Slovart Publishing House, ISBN 9788075298713.
---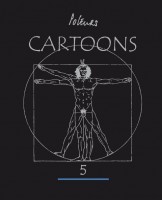 Pol LEURS :
Cartoons 5

the newest – 5th Cartoonbook with selected works by renowned cartoonist from Luxembourg created from 2012 to 2015. More than 50 funny cartoons on high quality paper bound between 21,5 x 27,5cm hard covers. It can be ordered by e-mail at: poleurs@pt.lu

---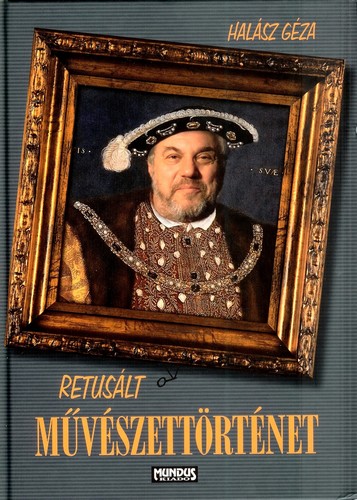 Geza HALASZ :
Retusalt muveszettortenet (Retouched History of Art)

Representative satirical publication of well-known Hungarian artist, cartoonist and web graphic artist brings original view of art history through artfully prepared and especially witty artworks of major world artists who influenced the history of art. Hard cover, 23.5 x 17 cm, 105 pages, full color.

---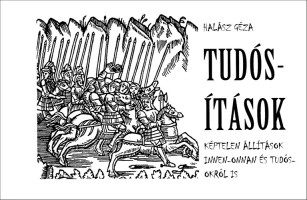 Geza HALASZ :
Tudositasok (News reports)

The subtitle of the book reads: "Meaningless statements from here and there and also about scientists" which promises valuable humorous content. The book brings selection of works of prominent Hungarian cartoonist in the last 5 years. You can find there the cartoons, collages and short texts. Soft cover, 14 x 21 cm, 104 pages, black and white.

---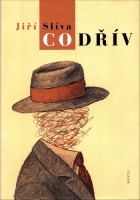 Jiri SLIVA :
Co driv (What first)

The book presents Jiri Sliva, as many of us did not know him yet – the world-famous Czech cartoonist and illustrator is also a poet, aphorist, songwriter and musician. The book brings selection of Sliva's poems, aphorisms, song lyrics and "typos" – in neither of them lacks humor and they are accompanied by humoristic illustrations and cartoons by the renowned author. Hard cover, 21 x 15 cm, 112 pages, color cover, contents in B&W + 1 color.

---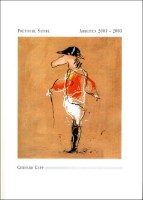 Gerhard GEPP :
Poetical satire. Artworks 2001-2003

Publication of leading painter and cartoonist from Austria brings other artworks in the field of satirical and humorous creative work of the author in the period 2001 – 2003. Soft cover, 29.7 x 21 cm, 32 pages, full color.

---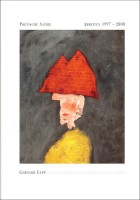 Gerhard GEPP :
Poetical satire. Artworks 1997-2000

Publication represents the original satirical creation of renowned Austrian artist who regularly publishes in most respected humoristic magazines and whose artworks have been awarded numerous international prizes. Soft cover, 29,7 x 21 cm, 72 pages in full color.

---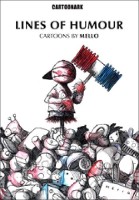 MELLO :
Lines of Humour

Book by an excellent cartoonist from Brazil brings selection of 90 best works of this sensitive observer of life and a very talented artist with his own original artistic style and feeling. Soft cover, 29 x 21 cm, 94 pages, full color.

---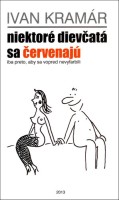 Ivan KRAMAR, Ivan POPOVIC :
Some girls blush

Book of aphorisms by Ivan Kramar illustrated by humoristic drawings of a leading Slovak artist, cartoonist, filmmaker, writer and traveler Ivan Popovic. In 2013, the book was nominated for the Golden Gander Award at the European Festival of Humour and Satire Kremnica Gags. Soft cover, 21 x 13 cm, 80 pages, black and white.

---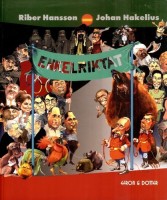 Riber HANSSON & Johan HAKELIUS :
Enkelriktat (Unidirectional)

Exclusive book contains excellent editorial cartoons and caricatures by great Swedish artist Riber Hansson and texts by columnist Johan Hakelius (in Swedish language). Soft cover, 21 x 25 cm, cca 200 pages, in full color.

---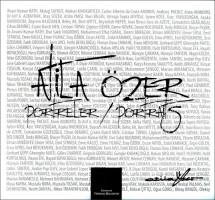 Various artists :
ATILA OZER – portreler (portraits)

The book published in honor of the great Turkish cartoonist and researcher Prof. Atila Ozer brings extensive collection of caricatures of Atila Ozer created by numerous artists and caricaturists from all around the world.  Soft cover, 24 x 22 cm, 206 pages, in full color.

---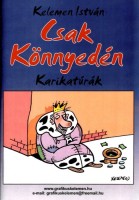 Istvan KELEMEN :
Csak Konnyeden. Karikaturak                                                  (Only with ease. Cartoons)

A cartoon book by a well-known cartoonist, illustrator and organizer of various international cartoon contests from Hungary. Soft cover, cca 50 pages, 15 x 21 cm, in full color.

---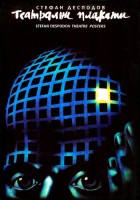 Stefan DESPODOV :
Teatralni plakati (Theatre posters)

The book of excellent posters created by top artist and cartoonist Stefan Despodov from Bulgaria which he designed for the National Theatre of Ivan Vazov in Sofia.  Soft cover, 16.5 x 23.5 cm, 127 pages, in full color.

---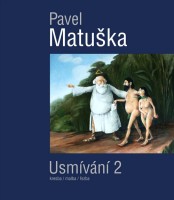 Pavel MATUSKA :
Usmivani 2  (Smiling 2)

The second book of the leading creator of the visual humor from the Czech Republic with a selection of his draftsmanship, painting and carving creation in recent years. The book (or a set of two parts of "Usmivani 1 + 2 '" for a good price) you can order at the e-mail address: vsacantour@vsacantour.cz

---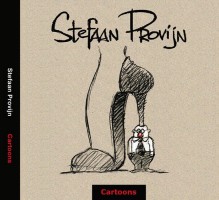 Stefaan PROVIJN :
Cartoons

First book with a selection of the best cartoons made by well known cartoonist stef from Belgium. A must have in every cartoonbook collection ! 21×21 cm. Over 80 cartoons in full color, soft cover. You can order the book (signed and with a small drawing if wanted) by email: stefaan.provijn @skynet.be. See also on the website of the author: www.stefaanprovijn.be

---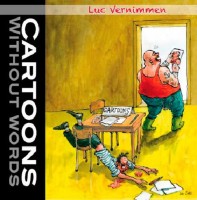 Luc VERNIMMEN :
Cartoons without words

First book of excellent cartoons by outstanding cartoonist from Belgium. 21 cm x 21 cm, 80 cartoons, 82 pages, full color, soft cover. The book can be ordered by e-mail at: lucvern@scarlet.be

---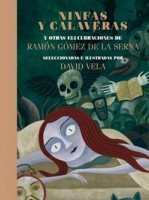 David VELA :
Ninfas y calaveras

selection of texts by Ramon Gomez de la Serna, drawn from the collections of greguerías and his magnificent essay The dead and dead. Selected and illustrated by excellent Spanish artist David Vela.

---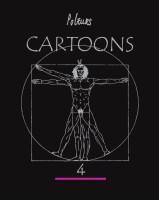 Pol LEURS :
Cartoons 4

the newest book of brilliant cartoons by renowned cartoonist from Luxembourg. The book is already sold out – Cartoons 3 is still available (see below).

---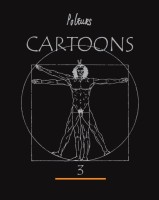 Pol LEURS :
Cartoons 3

representative cartoon book of selected artworks by renowned cartoonist from Luxembourg. The book can be ordered by e-mail at: poleurs@pt.lu

---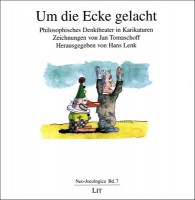 Um die Ecke gelacht
Drawings by: Jan Tomaschoff
Compiled by: Hans Lenk
Collection of philosophically tuned cartoons of a famous Czecho-Slovakian-German psychiatrist and cartoonist Jan Tomaschoff. Published in 2012. The book can be ordered at: Lit Verlag, Fresnotstr. 2, D-48159 Münster, Germany, or by e-mail: lit@lit-verlag.de

---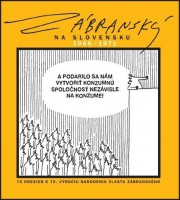 Zabransky in Slovakia
Compiled by : Fero Jablonovsky
Choosing the best drawings from magazines Rohac and Cultural Life. Vlasta Zabransky fundamentally influenced Slovak cartooning. For his whole-life creative work he was honoured by the Golden Gander at the festival "Kremnicke gagy" in 2010. Published for the seventy fifth birthday of V. Zabransky in 2011.
---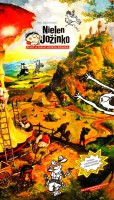 Fero JABLONOVSKY
Not only Jozinko – life and work of Jozef Schek

Firstly you can learn about the Schek's creation in full its wealth: from cartoons, comics, illustration, typography works through graphics to painting and sculpture. Published on the ninetieth birthday of J. Schek in 2011.

---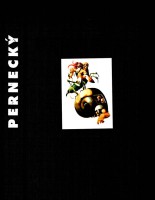 Bobo PERNECKY :
Mandescription
representative profile book of one the most outstanding and renowned Slovak cartonists with the "illustrationpages" by prominent writers and poets
---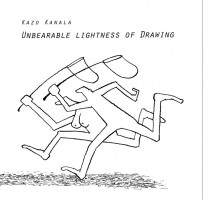 Unbearable lightness of drawing
book of cartoons of leading Slovak cartoonist, founder and the longtime President of the Slovak Union of Cartoonists
---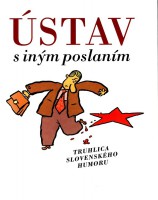 Department with a different mission casket of Slovak humour

Compiled by : Tomas Janovic a Fero Jablonovsky
Slovak humour in its various forms – aphorisms, epigrams, poems, short stories, illustrated by many high-quality cartoons, all created by top Slovak cartoonists
---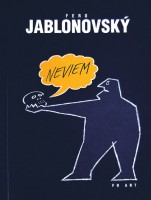 Fero JABLONOVSKY
I don't know
The book of cartoons and short texts about knowing and not knowing.
Published in 2009.
---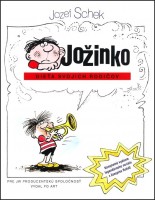 Jozef SCHEK
Jozinko – child of his parents
Compiled by : Fero Jablonovsky
A complete edition of the Rohac magazine's legendary series , which was published in 1965 – 1988. Liking it several generations of readers, this is our longest-published comics. A book published in 2009.
---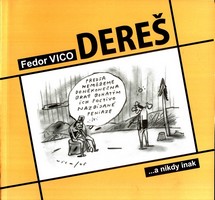 Fedor VICO:
Dereš …a nikdy inak (Beating bench …and never otherwise)

book edition of the legendary satirical series, published in the journal "Rohac" in 1969 and 1990-91, in "Arena" in 1992, in "Mosty" in 1993 in the journal "Boomerang" in the years 1994 to 1997 and also in Czech periodicals "Lidove ………………………………………noviny" and "Skrt". The book, published in 2008
---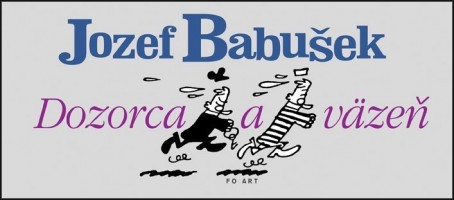 Jozef BABUSEK
The guard and prisoner
Compiled by : Fero Jablonovsky

Text : Kornel Foldvari
The first book edition of the Slovak comics magazine from 1947. Published on the sixtieth anniversary of the series in 2007.
---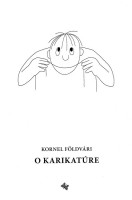 Kornel FÖLDVÁRI :
About cartoon

unique collection of essays and reflections about cartoons, plus about 70 profiles of cartoonists from Slovakia and abroad, richly illustrated with artworks by leading cartoonists

---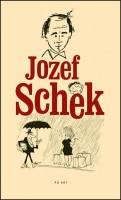 Jozef Schek
Compiled by : Fero Jablonovsky a Kornel Foldvari
Text : Kornel Foldvari
this publication was the catalog of the exhibition to eightyfifth birthday of Jozef Schek in the Slovak National Museum in 2006
---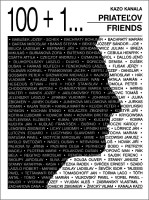 Kazo KANALA:
100+1 friends
more than one hundred leading cartoonists from four countries, more than three hundred top cartoons, fifteen essays about cartooning by famous creators

---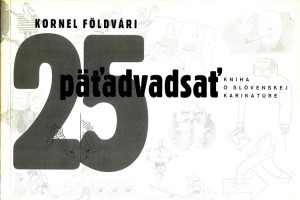 Kornel FOLDVARI:
Twentyfive – the book about Slovak cartoon

profiles of 25 slovak cartoonists from the pen of major theorist of humour and expert of Slovak and world cartooning
---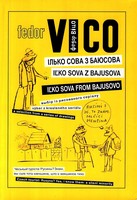 Fedor VICO:
Ilko Sova from Bajusovo
book edition of the series of satirical drawings which were published in the journal "Nove zitja" and "Narodny novinky" since 1974 in the Ukrainian and Ruthenian – with translation into Slovak and English. Issued in 2001
---
 .


back -> Home