---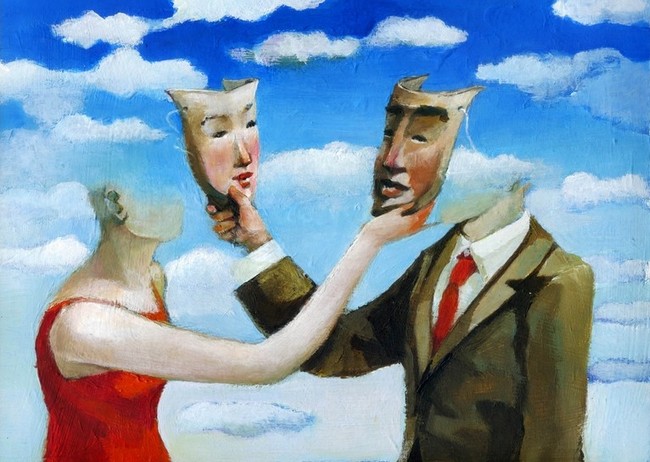 THE 3RD ANNIVERSARY COLLECTION

REPRESENTATIVE EXHIBITION OF EXCEPTIONAL ARTWORKS
FROM THE CARTOON GALLERY

---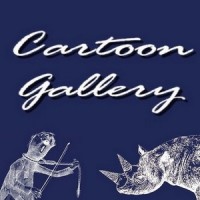 Once, when noisy and steaming cars gradually began to displace from the roads graceful and noble horses, many people felt nostalgia for a nice romantic period of the past. But this change was inevitable and unavoidable – nowadays we could hardly imagine travelling to work or on vacation on horseback.
Comparatively revolutionary change is taking place even today in the media – printed newspapers and magazines are slowly but irreversibly going into the past and release field to aggressively evolving Internet.
Neither the field of art nor cartoons, of course, could not escape this trend. Naturally, the cartoonists remembering times of large and influential humoristic magazines have often sighed, and maybe even shed some tears for the good old times. But just as the horses also the print media will survive in the future probably only as a luxurious pastime.
Current affairs journalism, as well as cultural media are gradually moving to the Internet. Apart from certain disadvantages it brings a lot of advantages as well. Allows immediate contact, confrontation, as well as cooperation of cartoonists from around the world. Internet is not a medium of the future – internet is already the present time.
*****
These days will be exactly three years since has been opened on the internet our European Cartoon Gallery. During the period of its existence the Cartoon Gallery has gained recognition not only of individual creators of cartoons, but also theorists, critics and art historians, as well as a wide range of admirers of Cartoon Art from around the world.
On the occasion of the third anniversary of the Cartoon Gallery, we would like to express our wholehearted gratitude to all our fans and make them happy even with this exhibition, which brings an exclusive collection of exceptional artworks by 135 top cartoonists from 44 European and overseas countries:
Levon ABRAHAMIAN (AM), Alberto MORALES AJUBEL (ES), Milan ALASEVIC (SI), Fanney ANTONSDOTTIR (IS), Marian AVRAMESCU (RO), Doru AXINTE (RO), Mark BAARS (NL), Jozef BABUSEK – SCHEK (SK), Marian BACHRATY (SK), Gergely BACSA (HU), Stefan BANAS – GOLES (SK), Miroslav BARTAK (CZ), Erdogan BASOL (TR), Jozsef Sandor BEKESI – JOE (HU), Ladislav BELICA (SK), Medi BELORTAJA (AL), Vladimiras BERESNIOVAS – VLABER (LT), Cristina BERNAZZANI (IT), Viktor BOGORAD (RU), Angel BOLIGAN CORBO (MX), Marcin BONDAROWICZ (PL), Steve BONELLO (MT), Rene BOUSCHET (FR), Bernard BOUTON (FR), Juraj CAJCHAN (SE), Huseyin CAKMAK (CY), Henryk CEBULA (PL), Nicoletta CECCOLI (SM), Constantin CIOSU (RO), Karol CIZMAZIA (SK), Florian Doru CRIHANA (RO), Paolo DALPONTE (IT), Andy DAVEY (GB), Marco DE ANGELIS (IT), Oleg DERGACHOV (CA), Luc DESCHEEMAEKER / O-SEKOER (BE), Stefan DESPODOV (BG), Siri DOKKEN (NO), Darko DRLJEVIC (ME), Rainer EHRT (DE), Jacek FRACKIEWICZ (PL), Alessandro GATTO (IT), Gerhard GEPP (AT), Jerzy GLUSZEK (PL), Oleg GOUTSOL (UA), Musa GUMUS (TR), Oguz GUREL (TR), Geza HALASZ (HU), Hule HANUSIC (BH), Riber HANSSON (SE), Nikola HENDRICKX (BE), Aristides HERNANDEZ – ARES (CU), Arkadzi HURSKI (BY), Fero JABLONOVSKY (SK), Dusan JUNEK (SK), Marian KAMENSKY (AT), Kazo KANALA (SK), Vladimír KAZANEVSKY (UA), Istvan KELEMEN (HU), Yuri KOSOBUKIN (UA), Lubomir KOTRHA (SK), Michael KOUNTOURIS (EL), Bretislav KOVARIK (CZ), Vojtech KRUMPOLEC (SK), Viktor KUBAL (SK), Pawel KUCZYNSKI (PL), Oleksy KUSTOVSKY (UA), Firuz KUTAL (NO), Luka LAGATOR (MA), Malgorzata LAZAREK (PL), Pol LEURS (LU), Ronald LIBIN (BE), Lubomir LICHY (CZ), Slawomir LUCZYNSKI (PL), Zarko LUETIC (HR), Riina MAIDO (FI), Cristian MARCU (RO), Alfredo MARTIRENA (CU), Pavel MATUSKA (CZ), Veruna MELCAKOVA – JUNEKOVA (SK), Nani MOSQUERA (CO), Miroslav MOTYCIK – MIME (SK), Marilena NARDI (IT), Urmas NEMVALTS (EE), Jiri NOVAK (CZ), Vangelis PAVLIDIS (EL), Olga PAZERINI (SK), Nicolay PECAREFF (BG), Tsocho PEEV (BG), Roger PENWILL (GB), Bobo PERNECKY (SK), Tibor PLATZNER (SK), Marie PLOTENE (CZ), Marlene POHLE (DE), Dusan POLAKOVIC (SK), Jordan POP-ILIEV (MA), Ivan POPOVIC (SK), Mariagrazia QUARANTA-GIO (IT), Willem RASING (NL), Robert ROUSSO (FR), Cristina SAMPAIO (PT), Haroutiun SAMUELIAN (AM), Juli SANCHIS AGUADO – HARCA (ES), Tomas SERRANO (ES), Alexander SERGEJEV (RU), Hallvard SKAUGE (NO), Jiri SLIVA (CZ), Gatis SLUKA (LV), Igor SMIRNOV (RU), Oliver SOLGA (SK), Borislav STANKOVIC – STABOR (RS), Agim SULAJ (AL), Constantin SUNNERBERG (BE), Achille SUPERBI (IT), Ernest SVRCEK (SK), Robert Laszlo SZABO – MARABU (HU), Pavel TAUSSIG (DE/SK), Ross THOMSON (GB), Bobisa TODOROVIC (RS), Jan TOMASCHOFF (DE), Laco TORMA (SK), Ivailo TSVETKOV (BG), Sergej TUNIN (RU), Omar TURCIOS (CO), David VELA (ES), Luc VERNIMMEN (BE), Rasto VISOKAI (SK), Jozef VYDRNAK (SK), Silvan WEGMANN – SWEN (CH), Aziz YAVUZDOGAN (TR), Vlasta ZABRANSKY (CZ), Dana ZACHAROVA – JARUNKOVA (SK), Michail ZLATKOVSKY (RU), Viliam ZIVICKY (SK).

*****

Celebrate with us the third anniversary of the European Cartoon Gallery and accept our invitation to the gala exhibition of top artworks by leading European and international cartoonists. We wish you a lot of fun and extraordinary artistic experience!
(For full screen presentation click under the image to such a button

)
---
previous exhibition

.

Home
---