---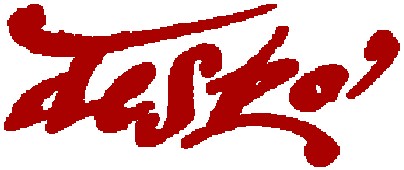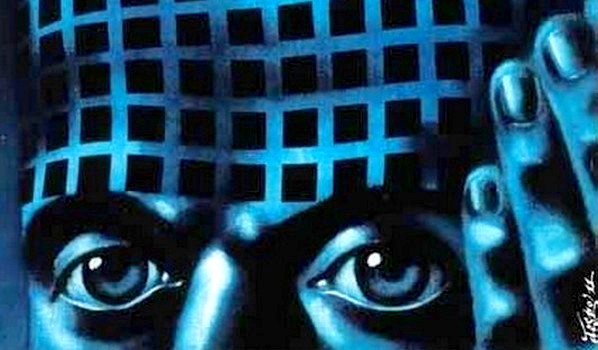 REPRESENTATIVE EXHIBITION OF LEADING BULGARIAN CARTOONIST
---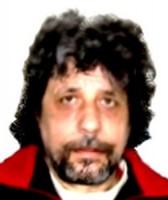 I am again and again looking at wonderful artworks of Stefan Despodov (1950) and inadvertently come to my mind the words of Arthur Schopenhauer, who once said: "The artist lends us his eyes to enable us to see". Perhaps the most accurate definition of actual artist I've ever read – and Stefan Despodov is a great example of the truth of this statement.The magnetic needle of his internal compass unmistakably points North even in these days when we are almost losing our orientation.
……Nowadays various apostles of consumerism are attracting us to their sanctuaries and convince us that there is no need to think, just jingle by golden coins and all our desires will be fulfilled – we can get the right brands, luxurious limousines, refined delicacies, liters of the best alcohol and try all the sexual positions… They assure us that it is normal to produce vulgarisms instead of poetry – because the greatest hero is who drinks more beer, who tells the most obscene jokes or who gives someone properly after muzzle.
……Therefore, it is almost a revelation, if in such times comes to us the great artist as Stefan Despodov who through his artworks heralds us that the old normative ideas as Truth, Goodness and Beauty yet did not fall completely into oblivion, and the values such as generosity, nobility, education and humanity are still here and can come to life. There is still hope that we did not become victims of devolution and haven't been degraded back to beasts – with the right optics, which promises to rent us the artist's eyes, we are still able to recognize some of the higher values.
……But do not expect any moralistic guidelines or direct instructions – artist's eyes allow us to see the sun between the clouds, but going ahead and act we must already ourselves.
***
……The creator of this remarkable work Stefan Despodov was born on 2nd October 1950 in Kyustendil, Bulgaria. He studied at the Department of Poster creation at the National Academy of Fine Arts in Sofia, where he graduated in 1974. He is concentrated to creative work in the field of cartoon, illustration, painting and poster. He is currently working as the creator of posters at the National Theatre "Ivan Vazov" in Sofia. Into that broad range of his creative work we must include also activities of Stefan Despodov related to film – he is the author and art director of several animated films.His artworks have been published in renowned newspapers and magazines in many countries of Europe and the world (Bulgaria, Russia, Poland, Slovenia, Serbia, Macedonia, Turkey, Italy, Portugal, Switzerland, Germany, Japan, Cuba, etc.). He exhibited his artworks at 15 individual exhibitions (Vienna, 1997, 1989, Sofia 1996, 1995, 1993, 1982, 1975, Plovdiv, 2011, 2002, 1997, 1993, Varna 1997, Luxembourg 1981, Bratislava 1989, Budapest 1989) and countless collective exhibitions at home and abroad.
……Stefan Despodov participated in numerous international competitions of cartoon and poster (more than 200) in Europe, Asia and America, and his works were awarded many (about 80) prestigious prizes (let us mention some of them: Special prize at the International Cartoon Festival – West Berlin, 1975, The prize for best poster for Bulgarian play on the First International Triennial of Stage Poster – Sofia, 1995, Golden Pen for contribution to Bulgarian culture, 1997, Grand Prix – Annual Exhibition of Bulgarian Caricature – Sofia, 1998, Grand Prix – Humorror – International Black Humour Festival – Bucharest, 1998, Grand Prix – Porto Cartoon – World Festival – Porto, 1999,Grand Prix – Kariuka Competition, Poltava, Ukraine, First prize – V. International Caricature Competition – Bursa, 2005, 2007, First – International Caricature Competition, Nish, 2009, Grand Prix – International Caricature Competition, Braila, 2009, First Prize at the International Cartoon Competition, Sokobanja 2010, and many others).
……In 1992, Stefan Despodov took part in the international action "One World Art", organized by UNICEF and the German television ARD and his documentary portrait was shown on the twelve European, Japanese and U.S. television channels. He published four albums of his cartoons: "Vissage and la parole", Publishing House Rousseau, Geneva, Switzerland 1991, "Postmodernism and other Nonsense" LIK, Sofia 1994, "Faces (Portraits Of Famous Authors)" K & M Publishing Company, Sofia 1996, "Fifty years Satire Theatre "Aleko Konstantinov", Sofia 2007. Stefan Despodov lives and works in Sofia, Bulgaria.
***
……For the purposes of this exhibiition, we have chosen a representative selection of excellent artworks of Stefan Despodov which presents him to us as an author of portrait caricature as well as the author of classic cartoons. Overview of his creative work of course would not be complete if we did not include a several examples of his extensive creation of posters, which – as you will see – do not lack wit and the specific atmosphere of cartoons. All parts of his rich work of art are bearing the unifying seal of his original and unmistakable visual style.
……Dear friends, please accept our invitation to explore the representative selection of wonderful artworks of outstanding Bulgarian artist Stefan Despodov.
---
























































(For fullscreen presentation in "Slideshow"mode click under the picture to such button

)
---
* See also the profile page of Stefan Despodov in the section "Gallery" – look here
---
previous exhibition

.

Home
---