---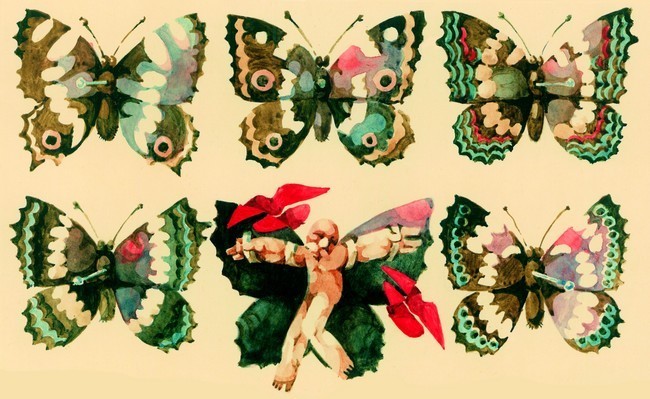 REPRESENTATIVE EXHIBITION OF TOP SLOVAK CARTOONIST
---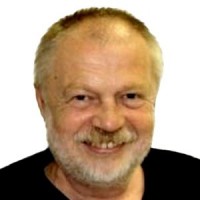 "Do you dream of a better world? So stop dreaming and start to form it, "said someone wise and just this dictum we could confidently consider to be the motto, according to which has driven himself from his early age top Slovak cartoonist Bobo Pernecky. We can not say that he did not have dreams, on the contrary – he dreamed a lot and his dreams were strong and intense. However, already at a very young age he understood that only if he will materialize the energy of his dreams, only if he will clothe his ideas into the coat of reality, only if the software of his ideas will set into motion his creative mechanism, only then the dreams turn to a real gems and from the idea of apple can grow the juicy fruits providing the bliss to our senses. Nothing was farther from him than lamentation over adversity, or impious swearing at everything animate or inanimate around. His creative spirit led him unerringly the winding paths of discovery and through hard but joyful creation of a new authentic reality. He didn't remain only in dreaming, but by his active effort he contributed to the transformation of this world into the better one, which he saw in his dreams. Thank you for that, dear Bobo.
***
How did this come about? Bohuslav "Bobo" Pernecky was born on 8th June 1950 in Liptovska Osada, Slovakia. In 1956 he moved with his parents to Piestany. As a 12-year old he began to draw his first cartoons and minicomics in order of entertain his friends. In high school, he became an editor of the school magazine "Luc" in which he firstly published his drawings. In 1966 he published his first cartoons in the monthly "Kultura" in Piestany and in 1967 as a 17-year-old he presented his artworks on his first solo exhibition. From 1968 to 1974 he studied at the Faculty of Architecture of the Slovak Technical University, from which he graduated with a degree of Engineer – Architect.
During his study, Bobo devoted himself to various artistic activities: played in the student theater of small stage forms and for his performances he won several awards. During this period he was also focused to literary creation – wrote plays, short stories, poetry… And of course – throughout entire period he drew. In 1971 was published his first cartoon in the former single Slovak humoristic magazine Rohac what was at that time like enter into the first division. Since then he started publishing his artworks also in other Slovak periodicals and several of his drawings had been taken also by some foreign humoristic magazines. Gradually, his artworks appeared in more than eighty newspapers and magazines, in about seventy catalogs and also on the websites devoted to the cartoons.
After graduating at the Faculty of Architecture Bobo Pernecky started working as an Assistant at the Centre of Urbanism and Architecture in Piestany and later in the Trnava studio of Stavoprojekt. After the change of regime in Slovakia he founded with his wife his own private architectural studio in which were created several very successful projects – let us mention at least the project "Pedestrian zone in Piestany" which in 2006 won a prestigious award for architecture "CE.ZA.AR". And continuously, in parallel with his successful career of architect, continued his equally successful career of cartoonist and illustrator. In 1979, he scored his first international success at the Festival in San Antonio de los Baños, Cuba and over following years he won numerous awards at various national and international cartoon competitions. Bobo Pernecky presented his artworks at more than 50 individual exhibitions and participated in over 200 collective exhibitions at home and in many countries around the world.
In 1980 he illustrated his first book "A.P. Merkulov: Strange liquid". Since that time he illustrated more than 25 books. In 1990 he wrote and illustrated leporelo for children "We from the ZOO". In 2010 was issued a representative publication "Clovekopis", which brings the review of the milestones of creative work of Bobo Pernecky, and his artworks are there accompanied by "text illustrations" by leading Slovak writers. And as if that was not enough, in addition to his extensive creative work in the sphere of art and architecture, Bobo Pernecky focuses himself to many organizational activities. In 1992 he was a co-organizer of important international cartoon competition about architecture "Archikatura". He also organized a number of cartoon exhibitions (we can mention several editions of very successful exhibition "Jazz and caricature" in Piestany). Currently, of course together with the architectural creation is Bobo Pernecky focused mainly to cartooning, illustration and exhibition events at home and abroad. He lives and works in Piestany, Slovakia.
***
We invite you to walk through the Bobo Pernecky's materialized dreams, that we could convince ourselves that thanks to his creative contribution to this world we have a little better and more comfortable feelings. We wish you a great artistic experience with his original creative work!
(For fullscreen presentation in "Slideshow"mode click under the picture to such button

)
---
* See also the profile of Bobo Pernecky in the section "Gallery" – look here
---
previous exhibition

.

Home
---